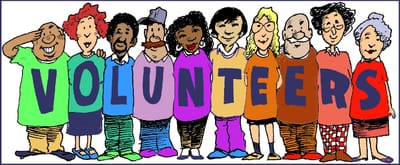 CMC Investment Cooperative is excited to offer numerous ways for members and non-members to get involved, be part of CMC investment Cooperative, and help it grow.

COMMUNITY ABBASSORDS (unlimited)
Volunteers who are willing to staff booths at community events, speak at information sessions or other events, and get the word out about CMC Investment Cooperative.

GRAPHIC DESIGN (1-2 people)
Volunteer to update, revise, and create new flyers and promotional materials for events and marketing.

VIDEO EDITOR ( 1-2 people)
Volunteer to create and update CMC Investment Cooperative videos.

MEMBER OUTREACH (2-4 people)

We want to plan more events for our members. Volunteers help to plan social or other events to engage members and build relationships wit us.

FUNDRAISING (2-4 people)

CMC Investment Cooperative is looking for a group of motivated and passionate volunteers to help raise sponsorship money from local businesses and submit grant applications.